Intuitive Spiritual Coaching Sessions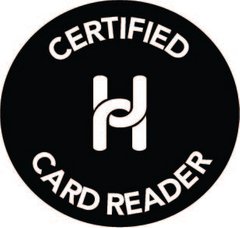 Overview
My 1-2-1 Personal Guidance sessions with clients are based on my intuitive readings of Oracle Cards, which acts as a framework for exploring personal issues and creating clarity and inspiration in a client's life.
Why do clients come to me?
I'm an intuitive energy practitioner with many decades of experience in using my natural abilities to guide clients towards finding solutions for their problems. My approach combines channeling universal / spiritual guidance through card reading combined with a life coaching / mentoring dynamic.
Over the course of several sessions, prompted by the readings and our conversations, clients discover fresh perspectives and find that they have everything they need inside of them to provide answers to problems that have been challenging them for years.
The sessions empower my clients to trust their inner authority and intuition, by looking at different perspective/vantage points and tapping into their own energy and the universal energy that surrounds us all.
How does the session work?
Once we have confirmed an appointment date, you choose a subject that you want us to work on. This can take any form you like – it could be about a personal relationship, it could be about a work issue, maybe a financial goal, your life purpose or another challenge or situation you would like to focus on.
Oracle cards work best when you ask open ended questions. This kind of question invites an answer with more depth and gives space for the universe to speak to you. You can then decide to go forward or not based on the information given as we all have free will.
I then work with this question in advance of our session and select the cards (I do this blindly, so the cards are chosen without being seen by me) that we will use to frame our session. In this way the cards are divinely or unconsciously selected.
During our session together I reveal the cards in a specific order and explain the meanings of these cards and together we explore how these relate to the subject in question. We create a sacred and intimate conversation where both the client and I are actively asking questions about what resonates in the message the client is receiving through the cards.
What do clients say about my sessions?
"I had such an amazing session with Sophelia this week. She is such a loving person, with a wonderful, warm, understanding energy. I always feel so at ease with her. I have been on a path of self development and healing for much of my adult life, but I have never met anyone more perceptive or intuitive than Sophelia! It is quite incredible. She seems to look into my life and see everything with such clarity, which of course helps me see clearer too.
After the session, I felt so uplifted, and a whole new sense of purpose, direction and closer to my truth. You cannot fail to grow in awareness and evolve just by being in her presence. Sophelia is one in a million, and I highly recommend her sessions. She is a very skilled healer.
MUCH LOVE
Zoexxx
"I've been seeing Sophelia for a year and a half now, and when I first heard I speak I just knew that I needed to work with her! Recently we did our first one to one sacred conversation. She brought so much of her grace, wisdom and thoughtful presence to the session (as she always does). It felt really helpful to me, as well as thought provoking, empowering and supportive. The cards are used in a way that is so integrated to the session, but she doesn't just rely on what they say to guide her in a dry way that sometimes can happen. I can thoroughly recommend these sessions to anyone at any stage in their life!"
Jo
How long does a session last?
Usually 1.5-2hrs.
What is the cost?
Sessions cost 100 EUROS.
How am I qualified to do these sessions?
I am a Certified Oracle Guide, which means that I have gained knowledge of how to work with Oracle Cards as a method of divine dialogue. In addition I have many years experience of working as a mentor / coach for clients and I;m highly experienced in communicating with, supporting and empowering others with loving detachment.
What my service is…
I focus on your process and your part in your relationships/situation.
I'm a believer in personal development. My sessions are empowering positive and affirming
I believe that Oracle Cards are a system for you to co-create your future.
What my service is not…
I'm not the kind of intuitive who gives details of other people's lives or history. Nor do I predict the future! I focus only on the client and the issue or situation that we are addressing together.
Testimonial
"Sophelia has a wealth of experience in successfully supporting people through her intuitive card readings Aura Transformations and energy work. I have been personally blessed with Sophelia's support across the last 23 year period and have benefited greatly from her ability to listen and understand my needs and concerns. Sophelia is a warm, kind, compassionate individual with an empathic, non judgemental approach to her work. Her calm, friendly, supportive manner helps those in her company to feel relaxed and at ease. Sophelia has an vast ocean of wisdom, a great knowledge of spiritual related matters and powerful life experiences to draw from when supporting individuals with varying needs. I can wholeheartedly recommend Sophelia to anyone who is looking to: develop greater personal awareness, manage their lives successfully and find greater peace and contentment in life."
John, Brighton, UK
"I found my reading with Sophelia truly magical. It was phenomenally insightful, disarming, and incredibly relevant. She effortlessly created a quiet and safe space for me to hear myself think and reflect back at her reading. Removing the confusion and doubts of going in circles in my own mind, to allow the messages of the reading, resonate with my own thoughts, feelings and beliefs.
It's as if my own, clouded and convoluted thoughts were gathered in a glass of murky water and then were miraculously cleansed, leaving it clear and calm.
Sophelia calls this sacred conversations / readings and it is exactly that – through this process, she finds something incredibly significant, deep in you that needs attention and sheds more light on, helps you understand what it is and what are the factors that make it what it is.
Thank you Sophelia, for this transformational experience. I can't wait to start implementing the newly found truths and to work with you on other areas in my life."
With lots of love,
Elen
"Sophelia is a warm, intuitive and loving person. Her reading was exactly what I needed to hear at the right moment in my life.The messages from the cards and Sophelia's interpretation of them, have very clearly guided me to learn what I needed to and I feel profoundly grateful for her love and care. I feel so much clearer, happier and lighter and I am already making changes to support my wellbeing.
I cannot recommend her highly enough."
Sessions cost €80 and usually last 1-2 hours with discounts available for
multiple bookings. Please get in touch at sophelia@balanceisjoy.com
to discuss your needs.